「お開帳」は、寺院の厨子などの内にまします
ご尊像を拝することです。
身延山では棲神閣祖師堂の大宮殿の扉を開き、
日蓮大聖人の尊いお姿やご尊顔を
特別に参拝していただく儀式を執り行います。
「回向」とは、写経・唱題行・布施・追善供養など
自らの善行によって得た功徳を他に巡らせて、
ともに成仏を願うことです。その功徳を亡くなった方の
霊位に向けることで冥福を祈ります。
「祈願」とは、家内安全・身体健全・商売繁盛・交通安全・
心願・安産などの成就を神仏に祈り願うことです。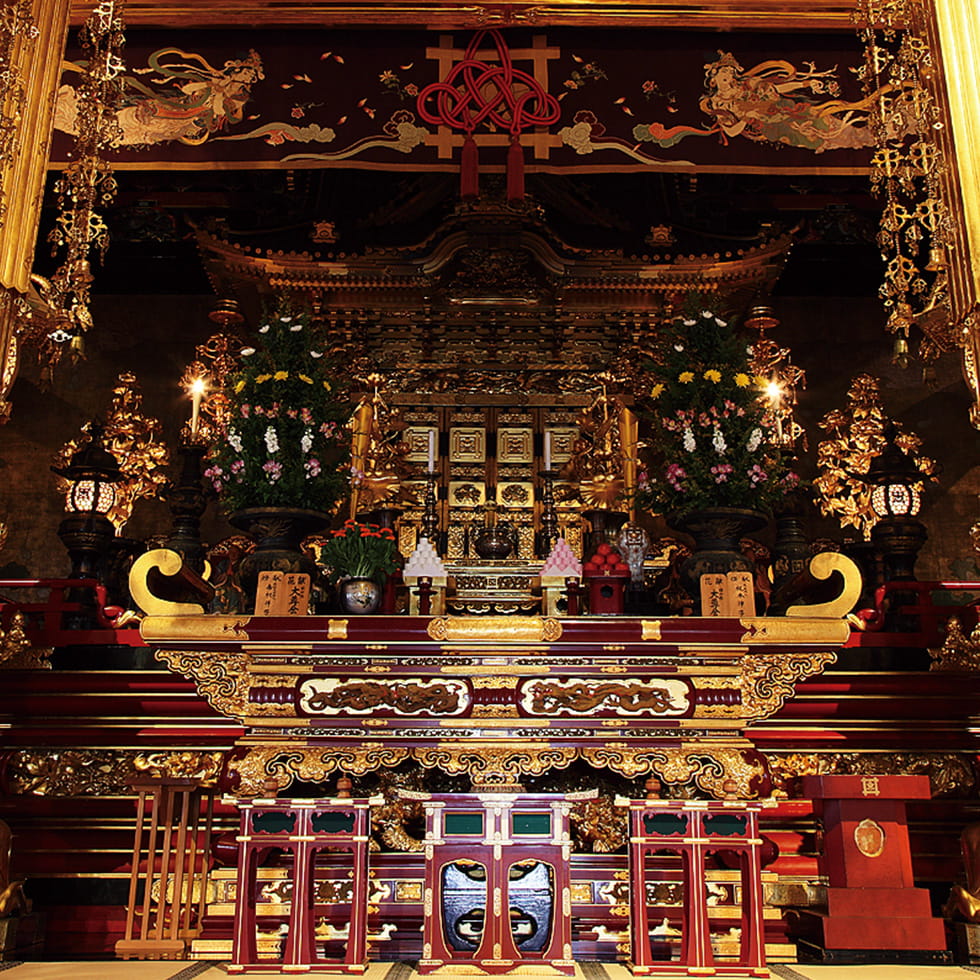 How to request "Goshu-in" Red Seal / "Goshudai" Odaimoku Seal
Step.1
"Goshu-in cho", Red seal album can be purchased at the "Sei-shin" shop located in front of "Ho-on-Kaku" reception, or at shops in the shopping street outside the temple.
Step.2
Read Seal and Odaimoku Seal are available at the 1) "Ho-on-Kaku" building(Reception Center), 2) Temple Gate, and 3) Founder's Mausoleum office (Reception located at the Joshoden building).
Step.3
You can ask the staff for "Goshu-in"(Read Seal) or "Goshudai"(Odaimoku Seal).
Please make a donation to the donation box after receiving it.
Click here for AreaMap