日蓮聖人は身延ご在山の足かけ9年間、
風雨をいとわず標高1,153メートルの身延山頂へと
登られては、遙か房州小湊のご両親を追慕されました。
また、身延山の西には南アルプス連峰に属する
標高1,982メートルの七面山が聳え、
頂上の敬慎院は身延山を守護する鎮守神として
七面大明神をお祀りしています。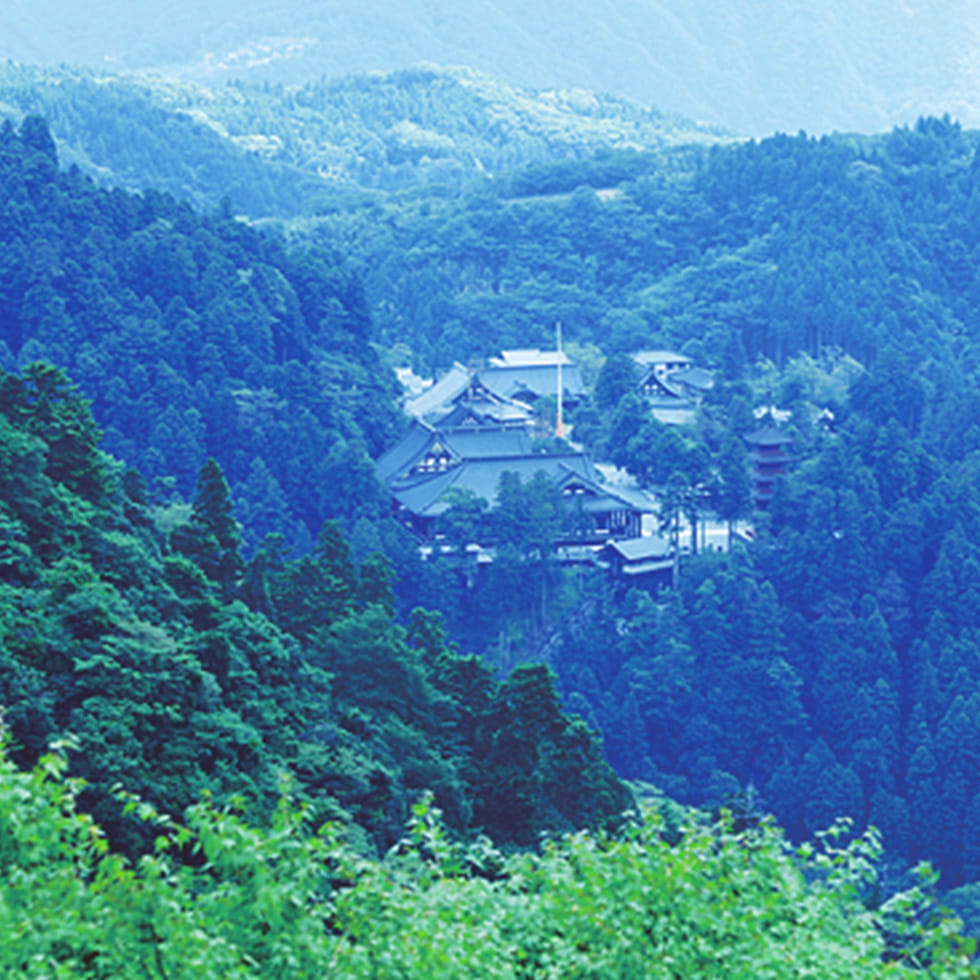 "Gobyo-sho" : Founder's Heritage Site / Mausoleum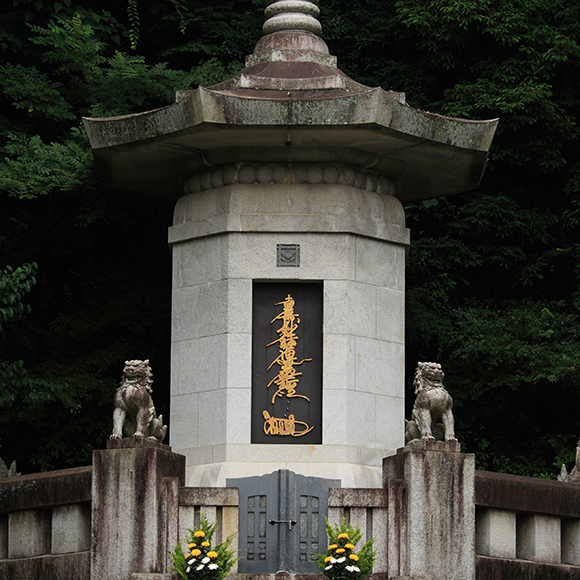 Founder's Hermitage Site
The site of the hermitage where Nichiren Shonin spent his nine years of devotion; reciting the Lotus Sutra and training his disciples.
Founder's Mausoleum
The mausoleum encases a five-element pagoda, built upon the passing of Nichiren Shonin and a cabinet located underground to enshrine portions of his remains.
"Shishin-Kaku" : Parents' Remembrance Hall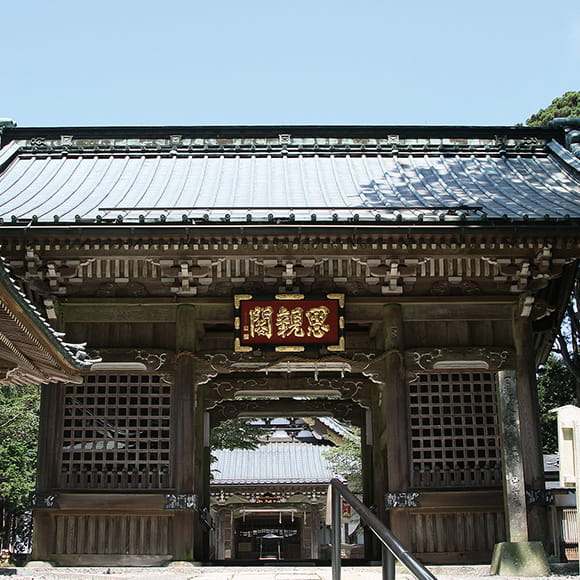 Even on windy or rainy days, Nichiren Shonin would climb Mt. Minobu to remember his deceased parents. This hall is located at the mountain top and alongside its precincts, bordered by a gate featuring a pair of Nio (or fearsome-faced) Guardian statues.
"Shichimenzan" : Mt. Shichimen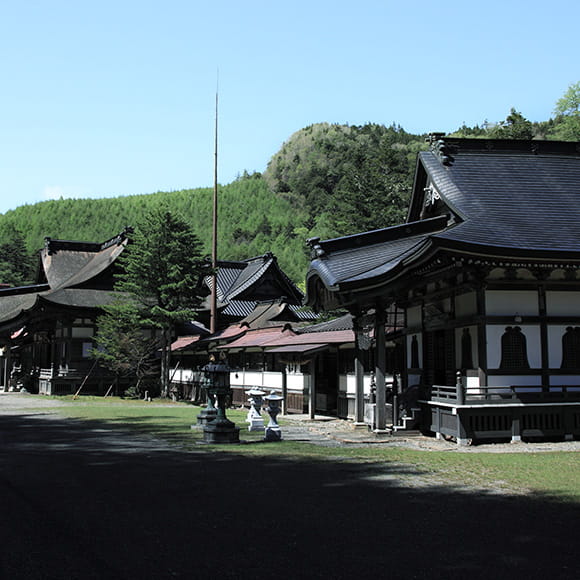 The mountain is a sanctuary located to the west of Mt. Minobu, topped off with Keishinin Temple, where Shichimen Daimyojin or the protective deity of the Lotus Sutra is enshrined. The photo shows its gate called "Wako Mon" (or the Gate of Harmony Light).